THE wine, the cheese, the fashion, the language — what's not to like about France? Not much apparently and here at Nicky and Patricia Moynihan's waterside establishment, The Bosun we are catering for growing numbers of hoidaymakers on the Cork – Roscoff ferry.
Before sailing off and to the small picturesque town of Roscoff and sampling french cuisine, it has become a tradition for many a France bound holidayer to bookend their trip with some of the finest cuisine you'll find on our own shores right here at the Bosun. Our extensive menus contain plenty of vegetarian and coeliac friendly options to ensure there is variety for all. We are conveniently located a mere 10/12 minutes from the ferry port.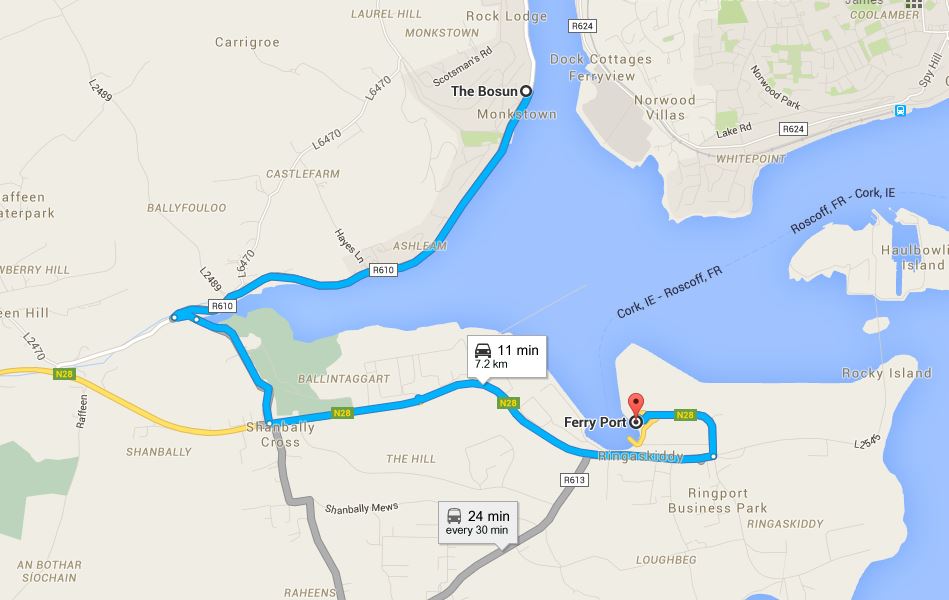 Of course if come home from your holiday feeling you need a holiday, a night in the tranquil Bosun Guesthouse might be just what the doctor ordered before you return to the hustle and bustle of everyday life!