Are you looking for the ideal destination to celebrate a special occasion or enjoy quality time with your loved ones during the school holidays? Look no further than The Bosun, an award-winning bar and restaurant nestled in the charming village of Monkstown. With over a century of rich history and a reputation for fine foods, fine wines, and warm hospitality, The Bosun is the ultimate venue for your family gathering.
Exquisite Dining Experience:
At The Bosun, you can treat your taste buds to a culinary adventure like no other. With extensive dinner and wine menus, there is something to satisfy every palate. From mouthwatering appetizers to delectable main courses and irresistible desserts, the food at The Bosun is prepared with utmost care and expertise. The top-notch quality of the dishes ensures a delightful experience for both young and old alike.
Warm and Welcoming Atmosphere:
The Bosun prides itself on its friendly and welcoming staff, who are dedicated to ensuring that every guest feels at home. The cozy and inviting ambiance of the restaurant provides the perfect backdrop for your family gathering, creating cherished memories that will last a lifetime. The attentive and accommodating service ensures that your needs and preferences are met with the utmost care.
Our Guesthouse:
In addition to the exceptional dining experience, The Bosun offers a convenient and comfortable guesthouse for those partial to prolonging their stay.
The guesthouse provides en-suite accommodations equipped with modern amenities such as satellite TV, direct-dial phones, hairdryers, trouser presses, laundry facilities, and deposit services.
Whether you're planning a day trip or an extended stay, the guesthouse at The Bosun is a perfect choice for families seeking a relaxing break away.
Monkstown's Coastal Charm:
Located in the picturesque village of Monkstown, The Bosun offers more than just exquisite dining. The village is situated on the water, providing stunning coastal views and a serene atmosphere. Take advantage of this idyllic setting by exploring the beautiful surroundings, or simply enjoying a leisurely stroll along the waterfront.
Just 2 miles away Monkstown Golf Club is a challenging course with excellent clubhouse facilities, overlooking Cork's glorious harbour. The Club celebrated its centenary in 2008 and has hosted many Golfing Union of Ireland and Irish Ladies Golf Union events throughout its history.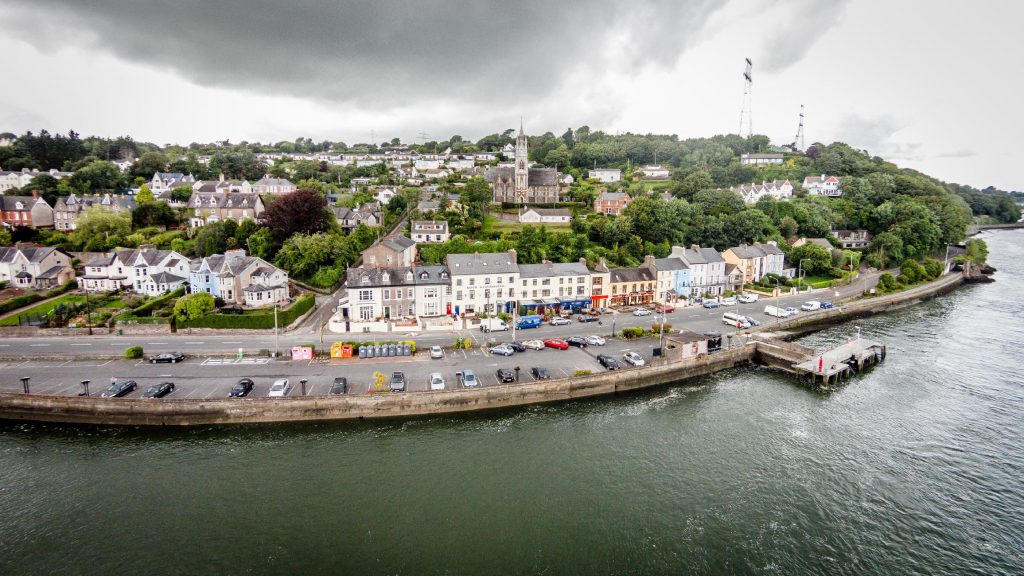 This summer, make The Bosun your go-to destination for a memorable family gathering. With its renowned culinary delights, warm hospitality, and family-oriented guesthouse, The Bosun ensures an experience that will delight every member of your family. Start planning your perfect family getaway today, and create cherished memories that will be treasured for years to come.