So it is that time of year again, we head towards the end of October and that can only mean one in this part of the world – The Cork Jazz Festival. Held every year since 1978 and hailed as Ireland's biggest jazz event, it has attracted some of the biggest names in the industry, from the legendary Ella Fitzgerald to the iconic Herbie Hancock.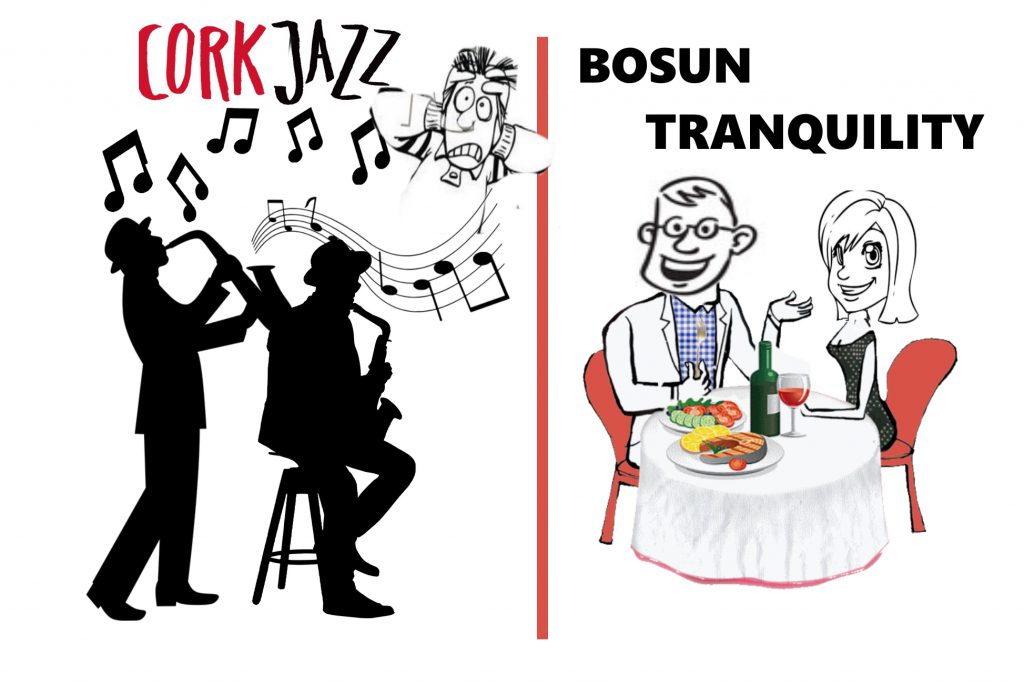 So you'd be forgiven for thinking that the rebel county of Cork is bursting at the seems with Jazz enthusiasts, alas no! Truth be told many of us have a bit of a love hate relationship with our famous festival.
We love the buzz of the Jazz weekend – the food festivals in town, music on the streets, the place is alive! We also love the notion that it's Ireland's biggest Jazz festival, us Corkonions love that sort of thing, being the biggest and the best! Just like we love being Ireland's biggest county!
What many locals don't love is the queuing outside every bar, the rain, yes the Jazz weekend is synonymous with rain, why we don't know, it's a bit like how we are pretty much guaranteed sun during the leaving cert, even in our wettest summer! Of course once inside a bar it's bedlam, more queues for drinks and after all that queuing you remember you actually never really liked Jazz in the first place and start to wonder why you are in an uncomfortable pub, soaking wet, listening to music that really isn't your cup of tea!
Well if you are in the latter camp we have a suggestion for you, allow us to plot an alternative Jazz experience for you if we may. Take a relaxed spin in to the City to get your fill of Jazz during the day, maybe take a stroll around town and soak up the atmosphere and then before the madness and mayhem of the weekend kick off, retire to the peace and tranquility of the Bosun. Down here you can enjoy delicious food and fine wine. What's more and call a round of drinks at your leisure. Now that's my kind of bank holiday weekend!