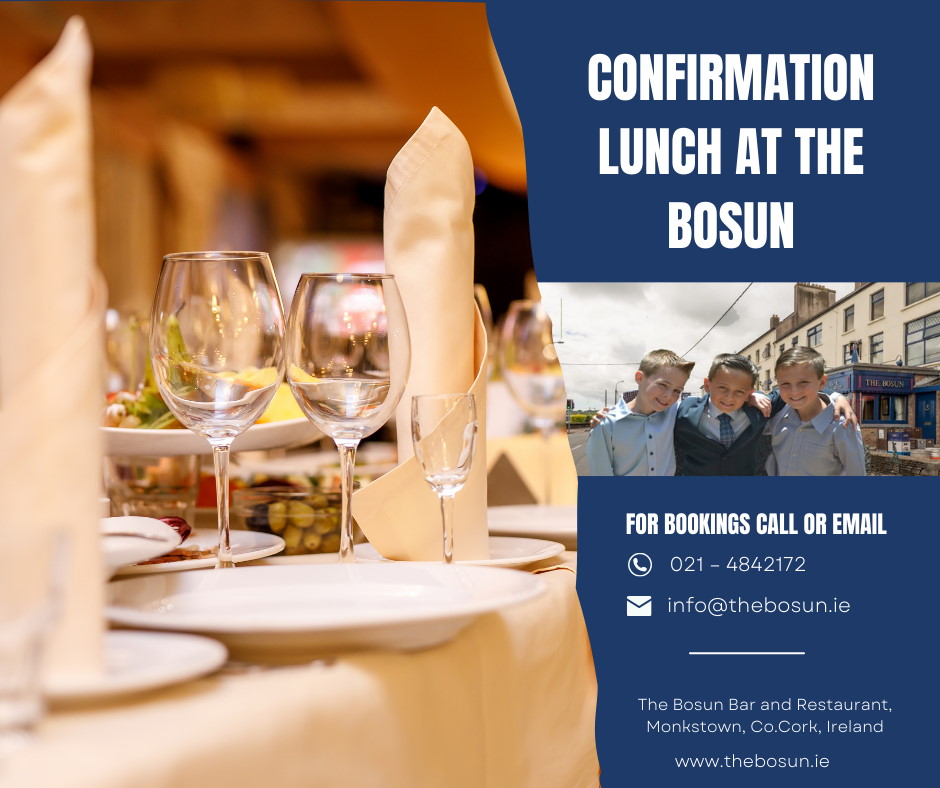 CELEBRATE YOUR CHILD'S CONFIRMATION AT THE BOSUN
Our friendly and welcoming staff make the Bosun the ideal place to celebrate your child's Confirmation.
The day of your child's Confirmation is a day to remember, a day to make memories, so why not make those special memories at The Bosun. Our menus offer great value and feature the best of local ingredients. Be sure to check out our new childern's menu for the young man or lady of the day.
CONFIRMATION BOOKINGS
Please note booking in advance is essential in order to avoid disappointment.
To book or for other enquiries please contact us on:
T: 021 – 4842172
E: info(at)thebosun.ie